Guelly's Store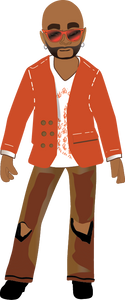 It's Who We Are!
Guelly's Store is the official online store for "That Guy" Miguel H., aka Guelly (a division of F5 Enterprises, LLC).  
F5 Enterprises, is a 20 plus year old custom graphic, marketing and branding firm in Indiana.

Thank you for shopping with "That Guy" Miguel H.

Our Other Sites/Brands:

Promotional Products: https://f5promo.com
Photography: https://f5photos.com
F5 Enterprises, LLC: https://f5enterprises.com
Creative Studio: https://intheinkspot.com

Please keep in mind…
A deposit is required for all large and overseas orders.
Proof approval is required on EVERY CUSTOM order, including repeat orders. We cannot move your order into production without approval! Pricing is subject to change. Beginning January 1st, 2020, Guelly's / F5 Enterprises, LLC will not lock-in pricing on any products.

Production times shown on our website may vary due to current production schedule.
Testimonials
We Love Miguel/Guelly! Always hooks us up with the right product and the right gear! 

Marlon Long
Location
Our store
1611 East Main St, New Albany Indiana 47150
Mon - Fri, 10am - 7pm
Saturday, Appointment Only
Sunday, Closed
During COVID19: Pick-Up Only